What is Door to Door?
Door to Door is a mockumentary style web series about the employees of At Your Door Service Enterprises; a unique door to door sales company that sells anything that their clients desire. From swords to fishes, anything their client wishes.
The plot revolves around new salesman Bryan Cooper, socially confused Cynthia Patterson, and fitness aficionado Ed Phuket (the sales team). Under the direction of their overly enthusiastic boss Klaus, and with sales routes mapped by bitter receptionist Mildred Mortimer, they are followed by a group of documentarians to capture their antics in the workplace, on their sales calls, and sometimes even their private lives.
The Cast: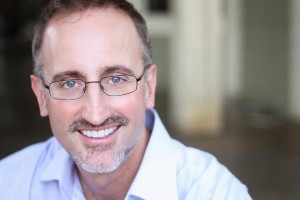 Pat Dortch (Klaus Schlegle) was born in Nashville, TN, and began performing at a very young age, as both an actor and a singer. After graduating from Vanderbilt University in 1989, Pat continued his singing career as front man for bands based in Nashville that played throughout the Southeast. In 1991, he moved to Charlotte, NC with his new wife where he began working a "real job". After a long absence from the stage, Pat landed the lead in 2 one act plays in 2012, written by Charlotte based playwright Elaine Alexander. Shortly after, he signed with Monarch Talent Agency. Pat's resume includes Army Wives, Homeland, commercials for the North Carolina Lottery, Novant Healthcare, Lime Energy, Time Warner Cable, as well as the lead in "Out of One's Misery". He currently teaches and coaches at The Actors Lab in Charlotte, NC where he lives with his beautiful wife of 22 years and their three children.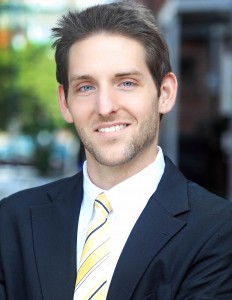 Justin Xavier (Bryan Cooper) began acting in the 6th grade when he was cast in his school's production of "The Sound of Music" as one of the Von Trapp children. He had previously caught the writing bug shortly after learning to read, when entering a magazine contest to write the ending to an unfinished R.L. Stine story. It was only a matter of time before the two merged, and Justin began making short films in high school with his friends. Upon graduating college, Justin began acting professionally and has been in a few films, including 5Ahead Films' own "The Hitman" and most recently starred as Petey in the independent feature "Petey" by ForteJr Productions. Together with Rachel Woodhouse, he wrote the web series Door to Door, where he brings his unique blend of sarcasm and actual door-to-door sales experience to the interwebs.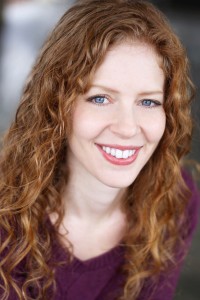 Rachel Woodhouse (Cynthia Patterson) has been acting and writing since the beginning of time (well, her time, anyway). As a child she wrote a plethora of short stories filled with goofy plots, acted in any play she could get into, and she was notorious for stealing her dad's video camera and creating movies and shows with her neighbor friends, including a 1996, pre-Scary Movie spoof on the movie, Scream, which she titled "Yell!" Her mixed love of the arts resulted in a BA in Film and Cinema Production and an award winning animation. Rachel is the creator of the popular food blog, The Pescetarian and the Pig, where she shares original recipes, stories, and videos starring her adorable potbelly pig, Cupcake. She can be seen in a number of films, including "A Walk in the Woods" alongside Robert Redford and Nick Nolte, "Petey," "Because You're Too Nice," "From Faith to Freedom," and "My Edible Feelings" as well as commercials for Novant Health, First Citizens Bank, and Waypoint Cabinets. Co-writing Door to Door with Justin Xavier, she brings her beloved character, Cynthia Patterson, and her atypical sense of humor to the show.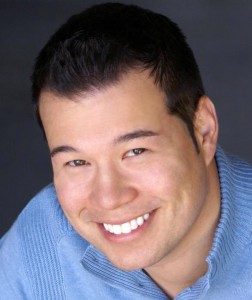 Paul Freeman (Ed Phuket) Paul Vincent Freeman studied at UNC Charlotte where he went on to graduate with a Bachelor's degree in 2006. After completing his 4 years of college he went on to work a 9-5 like everyone else only to realize that being a banker was not truly what he wanted to do the rest of his life. So after 3 years he left the banking world to follow his true passion, acting! Paul has since signed with an agent and has filmed commercials for CPI Security, Nationwide Insurance, NC Lottery and Verizon. He has also participated in independent films that include "The Foreigner", "Unsearchable" and "My Name is Paul".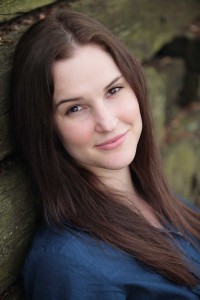 Ana Shaw (Mildred Mortimer) was bitten by the acting bug at 16 and has never looked back. She earned her BFA in theatre from the University of Tennessee. After graduating, she moved to Charlotte, NC. and dove into the world of independent film, starring in such films as "Because You're Too Nice", "40 Fears", "Three for Dinner", and the web series, "Deceit and Desire". Recently she co-wrote and co-produced the web series, "Social Anxiety". Ana loves comedy and is very excited to be a part of Door to Door.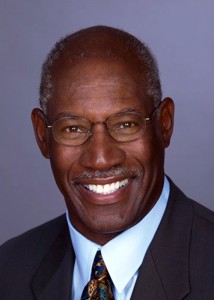 Thom McKinney (Tim White) first got into acting while in college, but because he had a wife and son he decided to take his acting skills to the corporate world. His corporate acting successes included being president of a couple of companies and a cable trade association. Thom then returned to the stage several years later as Doaker in the "Piano Lesson", and has not stopped since. He is now playing Dennis Parker Goldstein in the movie "Walk Through the Valley" being produced by Eirnavie Entertainment. Some of his other credits include the film "The Ultimate Gift" and Midge Carter in "I am not Rappaport". Thom is the author of Play the Game to Win: Success Lessons Courtesy of Ms. Louise & Uncle Sam and his official site is located at www.thommckinney.com .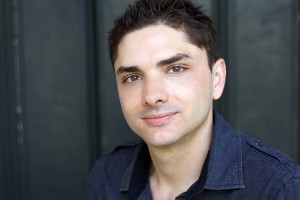 Joe Chiazza got into filmmaking in the 4th grade when he made his first film, "Survival in the Wilderness". Since then he has produced over 60 short films. He has been spending the last few years honing his skills and started a fully fledged film production company, 5Ahead Films. He has worked with some of the best writers and actors in the South East and has also signed major corporate accounts, including NASCAR, Remax and Net Works Consulting. Joe is bringing his many years of experience to Door to Door and plans to give it that professional gloss that a web series needs to succeed.